CNC Turning Services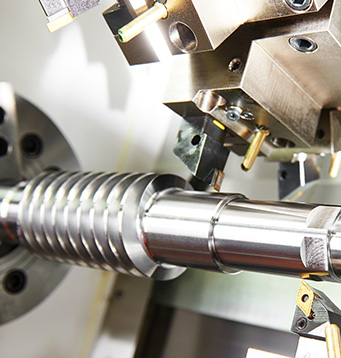 The cornerstone of any quality, manufacturing facility is CNC turning. From small Swiss turning to large "forklift" parts we have the capabilities to meet your needs. Our multi axis machining centers allow for one operation completion of many parts.
One operation means faster cycle times and less handling of each piece. This in turn means lower pricing and faster turnaround times from purchase order to shipment. Our combination of state-of-the-art machines, and a strong support package allows us to meet any challenge.
We can turn parts measuring up to 20″ in diameter and 40″ long. Our advanced equipment enables us to easily achieve tolerances to ±.0002″ on all dimensions. Quality is maintained through sophisticated measurement instruments and statistical process control techniques. With typical lead times of 4-6 weeks, with rush services available, you'll have your parts in your hands in no time!
Click the button below to see the Allied Precision turning facilities list.