Custom Metal Finishing Services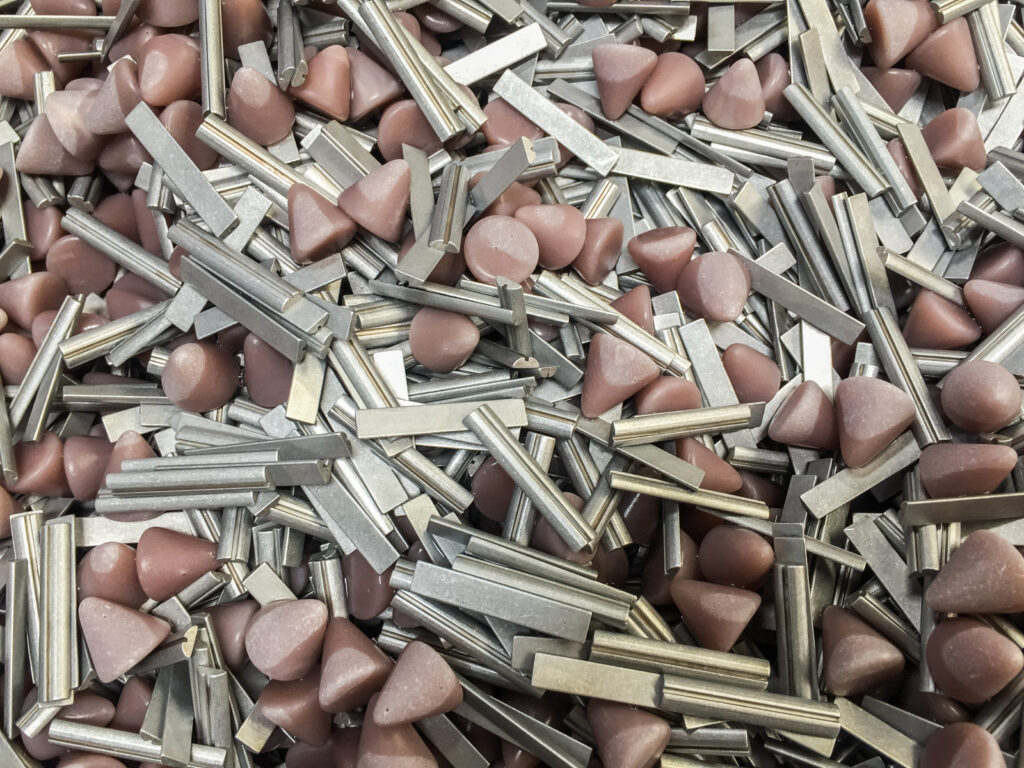 As part of our extensive portfolio of services we offer several precision metal finishing services at Allied Precision Inc. If your part needs a fine bead blast or an aggressive shot peened finish, we have several blast cabinets to meet the requirements.
We have a host of vibratory deburring machines (tumblers) of varying degrees of size and capacity. Tumbling media as fine as crushed Walnut and Corn Cobb all the way up to aggressive silica carbide deburring stones, we can put whatever tumbled finish your project requires.
We also offer light painting, Chem film and Chromate Conversion services as well.
If you're interested in custom metal finishing, Allied Precision has you covered. Contact us today to learn how we can help with your next custom metal finishing application.