CNC Milling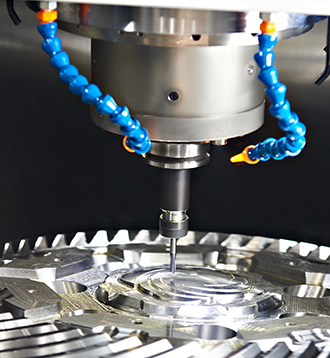 CNC milling is the foundation that Allied Precision, Inc. was built on. Starting with one small Haas machine in the owner's garage in the early 1990's, we have grown to our full complement of medium to large table mills in 2021. Our CNC milling staff consists of qualified programmers and highly skilled set-up and operating personnel, all working in unison to provide the highest level of quality and service. Our mill department features 150 years of combined CNC milling experience. We are set to meet any milling challenge.
We offer a 50″ x 20″ x 20″ work envelope for milling operations. Our advanced equipment enables us to easily achieve tolerances to ±.0002″ on all dimensions. Quality is maintained through sophisticated measurement instruments and statistical process control techniques. With typical lead times of 4-6 weeks, with rush services available, you'll have your parts in your hands in no time!
Click the button below to see the Allied Precision milling facilities list.